Ahmadu Bello Losses a professor after a Short illness
A lecturer of Ahmad Bello University Zaria, professor krysztof schoeneich has been confirmed dead after a brief ailment.
The deceased lecturer is said to have been a very kind person as he spent most of his time feeding cats on the campus. It was also gathered that he has plenty of cats in his house.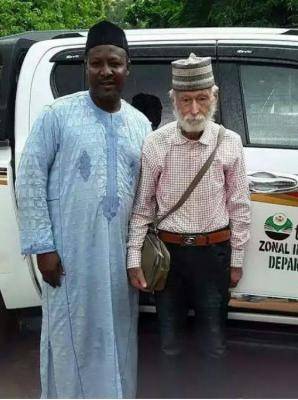 Professor krysztof shoeneich was born before the last World War in Poland, and started his university education in 1950 where he graduated with a master science in 1955 and obtain a doctoral degree in 1963
He is among the longest-serving lecturers in Ahmadu Bello University, and has received many awards for his outstanding performance in academia.
The professor was confirmed dead after a short illness.