BSU Vice Chancellor receives medal of honour from NANS
Posted by
Dende
on 23rd September, 2020 | Comments
The National Association of Nigerian Students (NANS) has presented a Medal of Honour to the Vice-Chancellor, Benue State University, Makurdi, Professor Msugh Moses Kembe for innovative administration of the University during his tenure.
Presenting the award to the Vice-Chancellor in his office, the NANS President, represented by Comrade Imo Aaron, explained that Professor Kembe merited the award for promoting Teaching, Learning and Research as well as infrastructural development of the University in the last five years.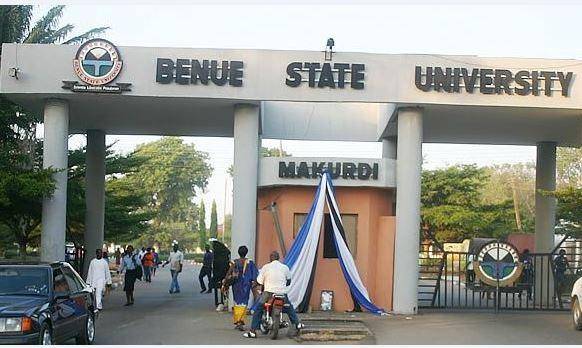 The NANS Leader also commended the Visitor of the University and Executive Governor of Benue State, Samuel Ortom for his appointment of Professor Kembe five years ago as the fifth Vice-Chancellor of Benue State University, even as he described as very sterling the performance of the latter during his five year tenure.
He described the infrastructural development by the Vice-Chancellor in the past five years as monumental, including the graduation of Medical Students. Projects executed include: Completion of Students Secretariat, Commissioning of the Central Library, 500 Capacity Lecture Hall, Economics Department, Physics/Chemistry Laboratory building, Department of Vocational and Technical, Drivers Lodge and construction of roads on Campus.
Comrade Imo noted with delight the on-going projects on campus describing them as visionary. These projects include: Faculty of Science Building, Faculty of Education Complex, Centre for Research and Innovation as well as Counselling and Human Development Centre as good development for the infrastructural development of the University.
Earlier in his speech, the immediate past President, Student Union, Comrade Kizito Joseph Wachihi stated that the Vice-Chancellor was nominated for the Award due to his outstanding performance in academic and infrastructural development in the University since assumption of office in November 2015.
Responding, the Vice-Chancellor, Professor Msugh Moses Kembe, thanked them for the honour and urged them to study hard to attain academic excellence to impact the Society positively.
He explained that he accepted to take the Award from the Leadership of NANS because it came during the twilight of his administration and must have been motivated by a true assessment of his performance without any ulterior motives.
Others who accompanied the delegation for the Award presentation include: Comrade Abraham Adekaa and Comrade Manasseh Terfa.
A BSU Information & Public Relations Bulletin