Female Student of Paul University Signs Multi Million Record Label Deal
Posted by
Leo G
on 28th September, 2020 | Comments
A 16yr old 100 level Biochemistry student of Paul University, Awka has signed a multi-million naira deal with a London-based recording company; Virtuosity Music Group after catching the attention of the label.
The student named Chisom Laurel caught the attention of the record label Chief Executive, Mr. Felix Beck after he watched her music videos cover on Instagram.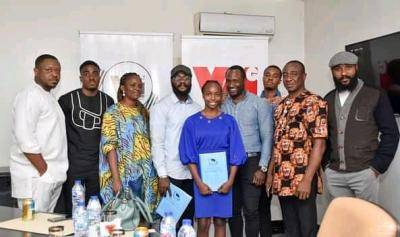 Apparently impressed by the rendition, the label reached out to its team in Nigeria and asked them to get a vocal coach for the songstress so she can increase her vocal range.
The label expressed satisfaction in the newly discovered talent, stating that the young artist is kicking off her music career with them, and no stones would be left untouched to make sure she gets the best.