Iyi-enu School of Nursing cut-off mark for admission interview
Posted by
Dende
on 1st October, 2020 | Comments
This is to inform candidates who applied for admission into school of nursing, Iyi-enu that the cut-off mark that qualifies you for the oral interview/screening into the school of nursing is 50.
The following schools are offering admission to those who scored below 50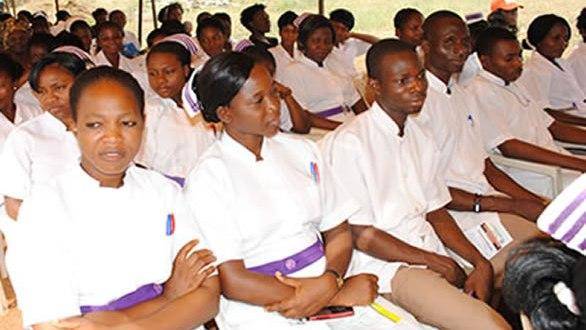 1. School of Medical Laboratory Technicians
2. School of Health Information Management
3. School of Dental Science
4. School of Pharmacy Technicians
You are to go to the above schools of your choice and pick up your admission letter.
Pls, note that you are not paying any money for the form or writing any entrance exams.
For those who have gotten messages from the school of dental, more messages will be coming from other schools.
5. For the School of Basic Midwifery, forms are currently on sale for N8,200. You will be expected to write their entrance exam, pass, and invited for an interview before admission will be offered to you.
"PLEASE DO NOT PAY MONEY TO ANYONE IN THE BID OF SECURING ADMISSION IRRESPECTIVE OF WHO THE PERSON IS!!! YOU DO SO AT YOUR RISK…"