Dr. Halima Muhammad Yayajo has emerged as the overall best graduating medical student from the Gombe State University, Department of Medicine with exceptional performance in all the courses.
She was crowned as the best student for the 2019/2020 session in Medical Biochemistry, Histopathology, Surgery, Anaesthesia, Clinical pharmacology, Obstetrics & Gynecology, Community medicine, ENT Surgery, and the overall best Medical student on Monday, July 5, 2021.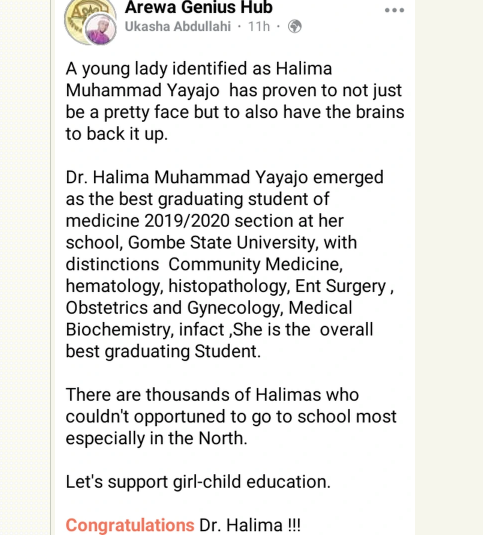 Congratulations to her.