Nile University best graduating student in civil engineering gets full scholarship
The Nigerian Institution of Civil Engineers (NICE) has provided full postgraduate scholarship to the Nile University best graduating Civil Engineering student in the class of 2019.
Chairman of the Association, Engineer Aisha Aliyu Umar who led the delegation to the institution on Tuesday, presented the award letter and cheque (covering the full cost of the postgraduate program) to Ms Fatima Abba Gaji, the recipient of the scholarship.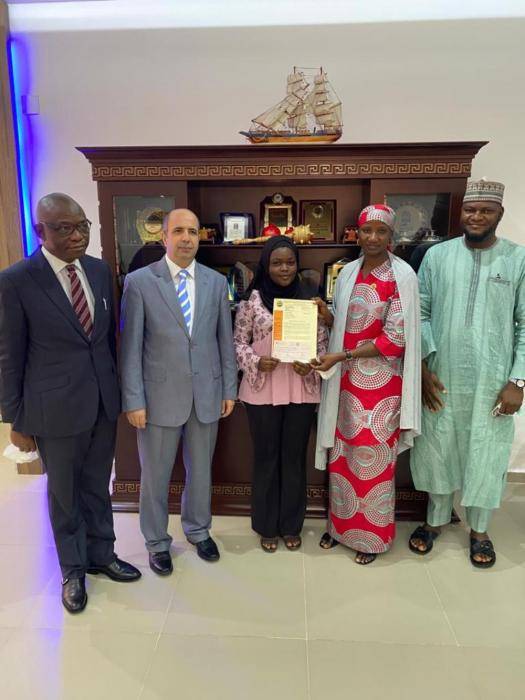 Speaking at the award ceremony held in his office, the Vice-Chancellor, Professor Osman Nuri Aras praised NICE for keeping to its promise, stressing that the action was worthy of commendation. He further conveyed his desire for the continued mutually beneficial relationship between the university and the association.
Reacting to this, Engineer Umar reiterated the commitment of the NICE to the production of top-notch Civil Engineering graduates in the university and beyond.
Ms Gaji will start her Master's degree in Civil Engineering (M.Eng.) at Nile University in the 2020/2021 academic session.