This is to inform all the students preparing for the Second Semester General Studies Programme Examinations (2019/2020 Session) that they need to take careful note of the following pieces of information:
The dates and durations for the GSP examinations this semester are as follows: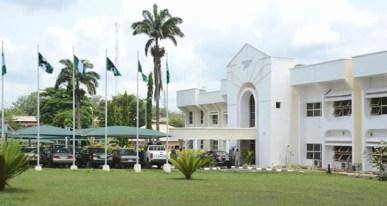 Accreditation starts each day by 40a.m.
Wearing of nose mask is a NECESSARY condition for you to be allowed into the exam venue/hall.
Batches for the examinations are found
We shall have ZERO-TOLERANCE for missing of
Considering the limited facilities available to us for these exams, we are not able to predict exactly when each batch will be called We therefore strongly advise that you stay around the exam venue so you DO NOT miss your batch.
For each of the days you will sit for any of these examinations, you will be identified with COLOURED PRINT-OUT OF YOUR SEMESTER COURSE REGISTRATION SLIP.
DO NOT come to the exam venue with any of the following: Bag, Face-cap, Phone, Wristwatch
[or similar devices], and Wallet.
We wish you success.
/Sgnd/:
Professor Bonaventure C. Echezona
Dean, School of General Studies
GENERAL STUDIES COMPUTER-BASED EXAMINATIONS SECOND SEMESTER, 2019/2020 SESSION
GSP 106 (Natural Science II)
FRIDAY, 16 JULY, 2021
BATCHING OF STUDENTS ACCORDING TO DEPARTMENTS
BATCH 1
Accountancy
BATCH 2
Banking & Finance
BATCH 3
Urban & Regional Planning
BATCH 4
Marketing and Estate management
BATCH 5
Law
BATCH 5
Medical Sciences
For your complaints, send a short and COURTEOUS email to: sgs.cbe@unn.edu.ng
GENERAL STUDIES COMPUTER-BASED EXAMINATIONS SECOND SEMESTER, 2019/2020 SESSION
GSP 202 (Issues in Peace and Conflict Studies)
MONDAY, 19 JULY, 2021
BATCHING OF STUDENTS ACCORDING TO DEPARTMENTS
BATCH 1
Medical Radiography
Nursing Science
BATCH 2
Anatomy
Physiology
Medical Rehabilitation
BATCH 3
Law
Medicine & Surgery
Dentistry
BATCH 4
Architecture
Urban and Regional Management
Surveying and Geo-Informatics
BATCH 5
Management
Banking & Finance
Estate Management
BATCH 6
Accountancy
Marketing
Medical Laboratory Science
For your complaints, send a short and COURTEOUS email to: sgs.cbe@unn.edu.ng
GENERAL STUDIES COMPUTER-BASED EXAMINATIONS SECOND SEMESTER, 2019/2020 SESSION
GSP 208 (Nigerian Peoples and Cultures)
THURSDAY, 22 JULY, 2021
BATCHING OF STUDENTS ACCORDING TO DEPARTMENTS
BATCH 1
Banking & Finance
Anatomy
Surveying & Geo-Informatics
BATCH 2
Accountancy
Architecture
BATCH 3
Business Management
Physiology
Dentistry
BATCH 4
Law (Second Year)
BATCH 5
Medicine & Surgery
BATCH 6
Medical Rehabilitation
Urban & Regional Planning
Nursing Sciences
BATCH 7
Medical Laboratory Science
Estate Management
BATCH 8
Medical Radiography
Law (Third Year)
For your complaints, send a short and COURTEOUS email to: sgs.cbe@unn.edu.ng
GENERAL STUDIES COMPUTER-BASED EXAMINATIONS FIRST SEMESTER, 2019/2020 SESSION
GSP 102 (Basic Grammar and Varieties of Writing)
FRIDAY, 23 JULY, 2021
BATCHING OF STUDENTS ACCORDING TO DEPARTMENTS
BATCH 1
Accountancy
Marketing
Medical Laboratory Science
BATCH 2
Management
Banking & Finance
Estate Management
BATCH 3
Architecture
Urban and Regional Management
Surveying and Geo-Informatics
BATCH 4
Law
Medicine & Surgery
Dentistry
BATCH 5
Anatomy
Physiology
Medical Rehabilitation
BATCH 6
Medical Radiography
Nursing Science
For your complaints, send a short and COURTEOUS email to: sgs.cbe@unn.edu.ng